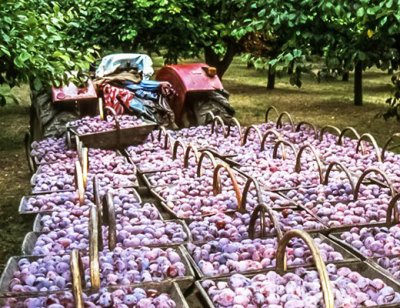 Local gastronomy and the prune of Agen
Discover the renowned cuisine of Agen in South West France
Your hotel INTER-HOTEL is only 30 minutes from Agen, a rich area for local produce
More than a simple attraction, the gastronomy of Lot-et-Garonne is a heritage. The products have been cultivated for generations and the recipes have been passed down through the local families. Here you are sure to find authenticity in your plate.
Seek out the producers at the Agen markets
We recommend the following Sunday morning markets in Agen :
Pine Farmers Market
Covered market
Farmers market place Jasmin
Organic Farmer's Market Place des Laitiers
The famouse Agen prune
The prune is flagship product of Agen. Coated in chocolate, or soaked in brandy there are many way to enjoy Agen prune. A museum is even dedicated to the fruit.