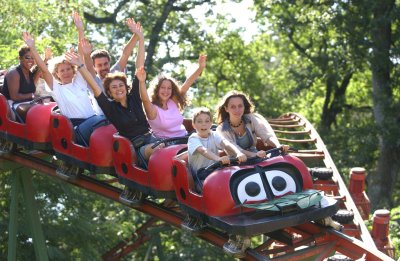 Amusement parks in Lot-et-Garonne
Fun and adventure at Walibi Park
30 minutes from the hotel, Walibi Park near Agen is great family day out
The park offers many attractions suitable for all ages.
Discover the history with Villascopia
30 minutes from the hotel, in Castelculier just of the A62.
Discover the Roman history through the visit of the museum and see the virtual reconstruction of ancient baths.
Reach for the top at one of the Accro-branches praks
Many parks are situated less than 30 minutes from your hotel
The itineraries are adapted to all ages for all to enjoy being in the tree tops and in nature.
Splash about at Lake Clarens Nautical Base in Casteljaloux
20 minutes from your hotel, in Casteljaloux, the lake is fun and refreshing
Set in 17 hectares of beautiful scenery the complex offers a variety of fun a games from lazing on white sandy beaches to boating to paintball.